CAMARILLO, CALIFORNIA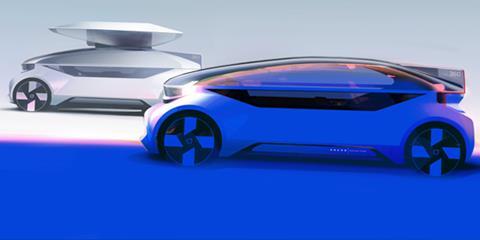 We are people who want to make a difference.

Everything we do starts with people. It's what makes us different from all other car companies. If you share our belief in the power of people and our passion for human-centric innovation, you will thrive together with brilliant, like-minded colleagues who are committed to making a true difference?
Job Description
Exterior designers must have in-depth knowledge of what it means to create great exterior designs which are on brand, and to an exceptional standard. They must demonstrate a true understanding of the subtleties of 3D surface and translation of a 2D sketch into reality.
Main Tasks
Proposing innovative design solutions which help to push the future development of the Volvo & Polestar Brands
Create compelling and appropriate design proposals for concept and production car programs in the form of sketches, renderings and 3D digital models
Main Responsibilities
Collaborating cross functionally with all team disciplines
Support program timing by delivering appropriate design proposals with speed and efficiency
Benchmark competitive vehicles to aid design direction
Work closely together with studio engineering on design solutions that can be brought to production
Support Digital modellers with clear visual and verbal direction in the creation of digital models, physical models and CG renderings
Work on a broad range of advanced design and production programs
Presenting and communicating design proposals using multiple Medias including PPT, VRED, etc.
Qualifications
Bachelors or higher degree in transportation / automotive design, industrial design.
Express a high level of creativity through sketching, digital sketching, and final digital rendering
Skilled in Alias Automotive Studio, VRed, Photoshop and other visual medias
Ability to develop and maintain collaborative relationships with peers and colleagues across the organization, as well as internal clients
Ability to work well autonomously and within a team in a fast-paced and deadline-oriented environment.
Strong aesthetic sensibility
Periodic travel may be required, including the potential for international travel for full time employees.
Fluent English communication skills
Candidates MUST BE LEGALLY AUTHORIZED TO WORK IN THE UNITED STATES. Verification of employment eligibility will be required at the time of hire
Who are we?
Everything we do starts with people. Our purpose is to provide freedom to move, in a personal, sustainable and safe way. We are committed to simplifying our customers' lives by offering better technology solutions that improve their impact on the world and bringing the most advanced mobility innovations to protect them, their loved ones and the people around them.
Volvo Cars' continued success is the result of a collaborative, diverse, and inclusive working environment. The people of Volvo Cars are committed to making a difference in our world. Today, we are one of the most well-known and respected car brands, with teams across the globe. We believe in bringing out the best in each other and harnessing the true power of people. At Volvo Cars your career is designed around your talents and aspirations so you can reach your full potential. Join us on a journey of a lifetime as we create safety, autonomous driving and electrification technologies of tomorrow.
How to apply
Please email John Kinsey at design.us@volvocars.com with your application.